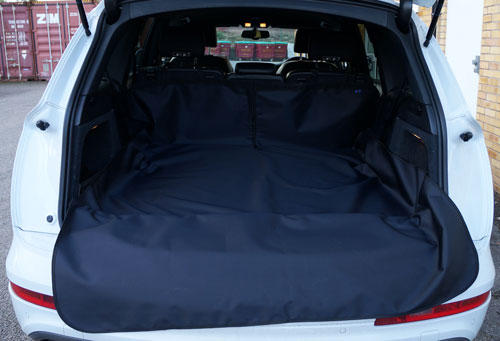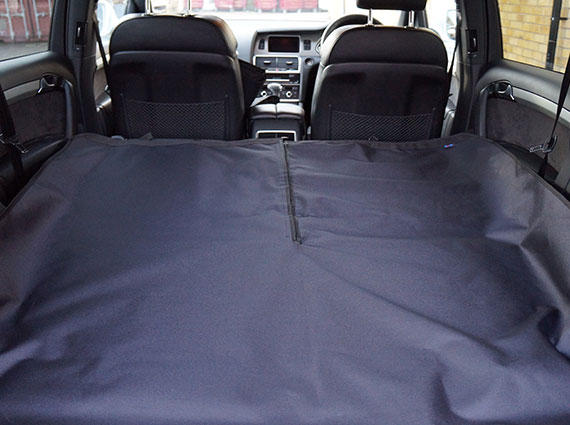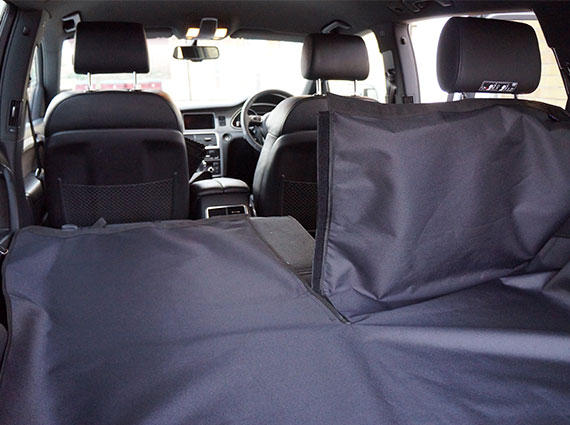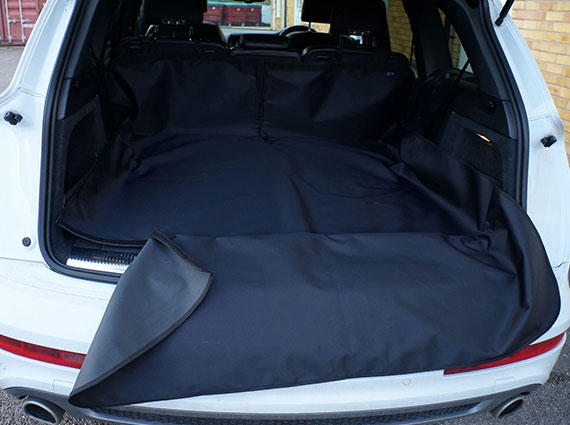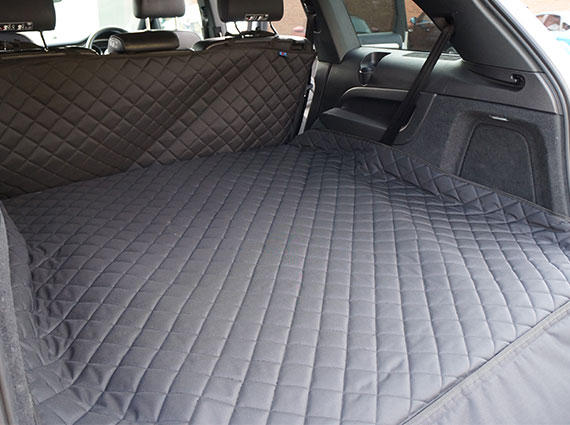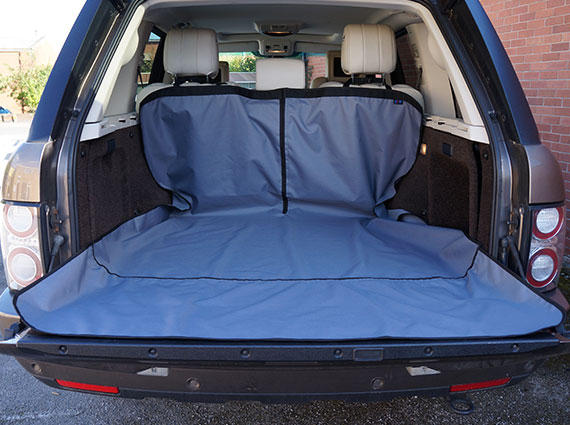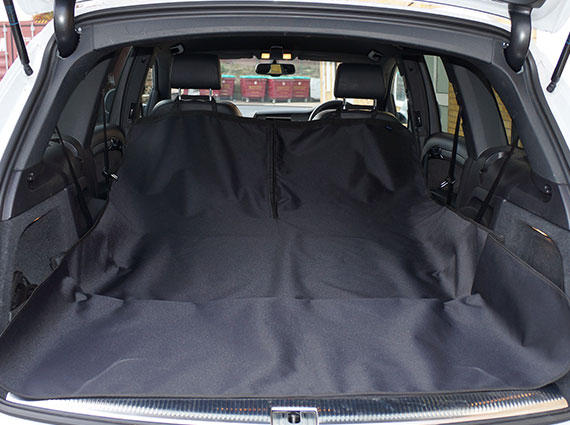 Manufactured in the UK using the highest quality waterproof fabric, ensuring maximum protection.
The semi tailored load liner is designed to cover the floor of the boot and the back of the rear seats. The boot liner clips around the headrest and can be used with the rear seats down. It also features an optional 50/50 split so you can have one or two seats folded down.
A removable bumper flap is also an optional extra to protect your car from dog paws and loading and unloading goods.
Large - 63inch (160cm) long and 55inch (140cm) wide, bumper flap increases the length to 82inch (210cm)
Medium -

55inch (140cm) long and 55inch (140cm) wide, bumper flap increases the length to 75inch (190cm)

Small - 47 inch (120cm) long and 47inch (120cm) wide, bumper flap increases the length to 66inch (170cm)